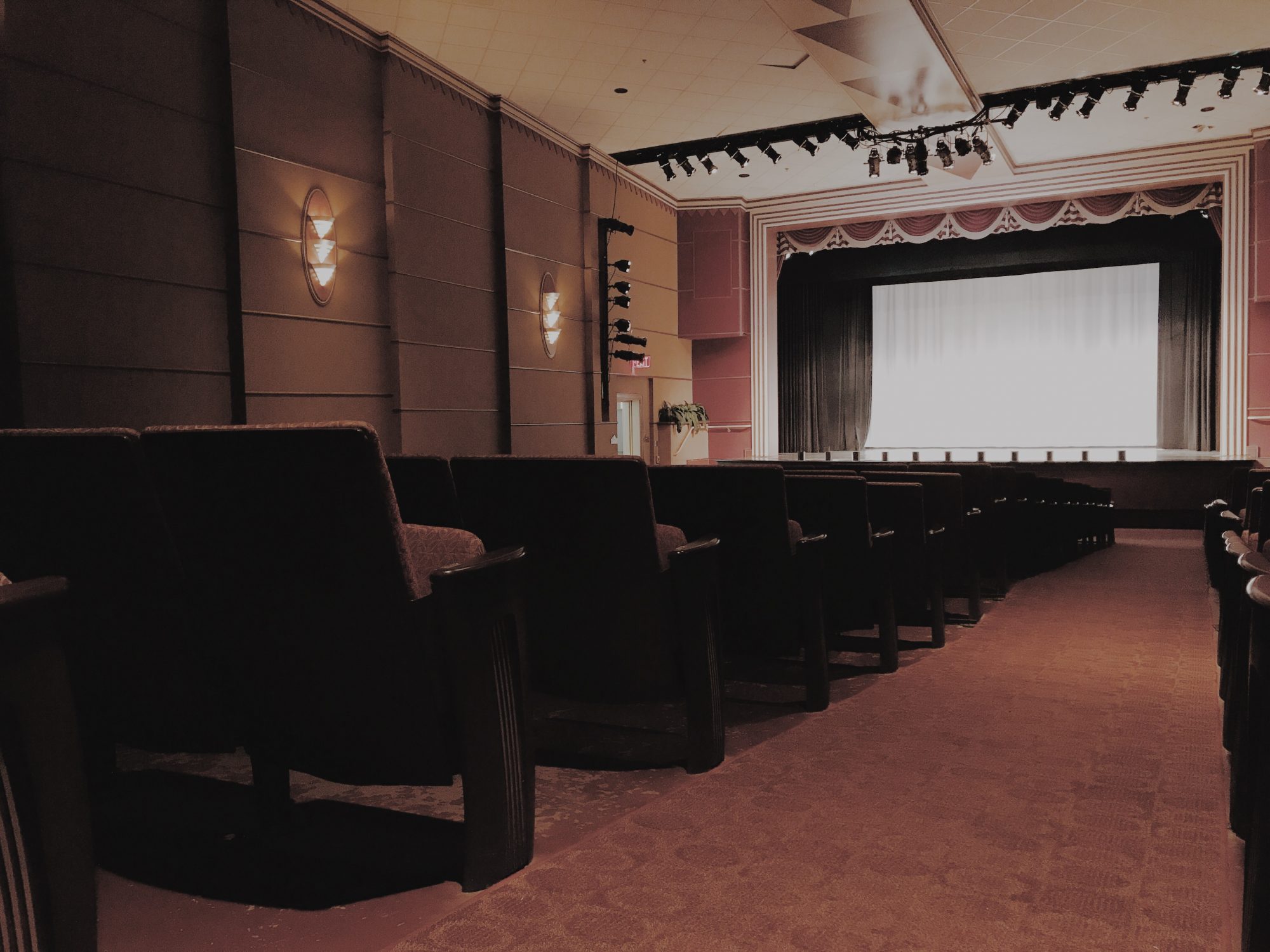 The Dallas Theater is a beautiful, fully restored, art-deco styled theater dating from the 1940's that comfortably seats just over 500 guests. Due to the quaint seating arrangement it is the perfect venue for all types of events. We have hosted everything from weddings, dance recitals, concerts, theatrical shows, fundraising events and graduations. Our stage also houses a full size projector screen that is perfect for movies. Looking for a party space perfect for food, drinks and dancing? Our adjacent Civic Center is an excellent choice and also available for rental.
Your rental includes use of the lobby, the house (seating area), stage, backstage, multiple dressing rooms, and an extra room downstairs with refrigerator/counter space (aka the "Green Room"). You will also be provided with a sound and light technician to cover all of your technical needs.
For public ticketed events, we also offer the use of our ticketing service for small, per ticket, fee.
Tech Info: Behringer X-32 mixing desk, Lexicon 64 Channel Equalizer, SM 58 Sure Microphones (wired and wireless), SM 57 Microphones, SM 92 Sure Compressor Microphones, State of the Art Lighting System, ETC 24 / 48 Console